09
2011-09
Fashion Tianhe comes on the stage in December, and the underground commercial space is about to start a war
source: browse:13461 Release time:2011-09-09
"Fashion Tianhe business plaza" held a shop handover meeting and operation start-up ceremony recently, at which the project leader solemnly announced the opening time - December 2, 2011.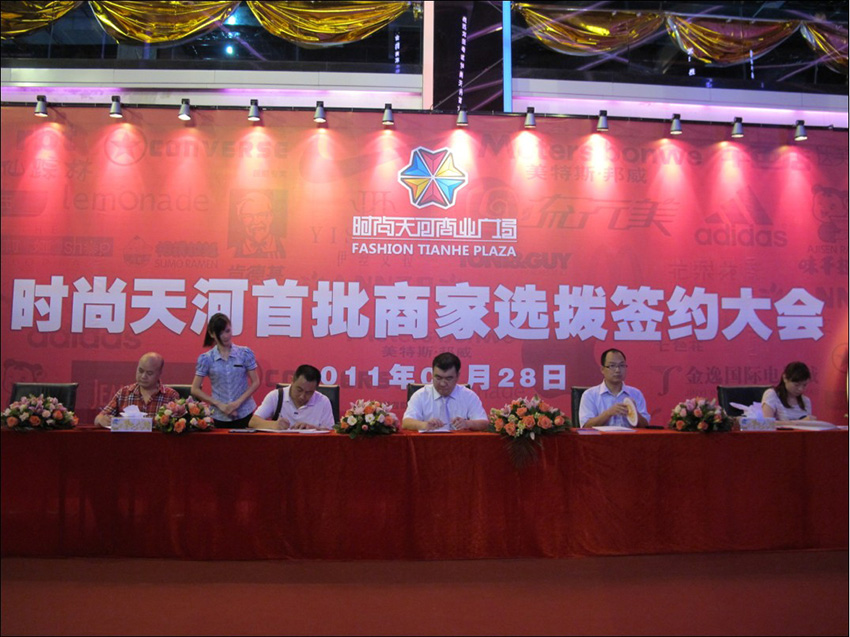 Comprehensive DTZ Dai tie Liang, Jones Lang lason and World Bank Richard's investigation report found that in the second half of this year, Guangzhou will have 7 shopping malls, including Tai Koo Hui, fashion Tianhe, sun Xintiandi, Huacheng Hui, 5 apron, Hai Yin Yi Yi and Austrian Garden Plaza, and the new shopping mall will exceed 1 million square meters. In the second half of 2011, fashion Tianhe was the first and only shopping mall that announced its opening time; this shopping mall is also the largest underground shopping mall in Guangzhou at present.
According to reports, "fashion Tianhe" phase I covers a total of 50000 square meters, including more than 800 shops, and now nearly 900 merchants are waiting to enter. At present, "fashion Tianhe" has completed all the main construction and entered the shop handover link, which will be opened on December 2. It is reported that the average monthly rent of "fashion Tianhe" is about 800-1000 yuan / m2, and the monthly rent of some high-quality shops has exceeded 1000 yuan / m2. Market participants believe that by the end of this year, Guangzhou Underground Commercial Plaza will start the competition, fashion Tianhe and huachenghui will provide an underground space of more than 100000 square meters, and Tianhe's commercial pattern will be adjusted. It remains to be seen whether the huge underground commercial space is "full of food".