14
2018-05
[Tianlu reception hall] jointly create a new investment pattern - Guangxi Investment Promotion Fair successfully held
source: browse:39907 Release time:2018-05-14
2018year5month7The Guangxi Project Investment Fair was successfully held in Tianlu castle, Shenzhen, on Tuesday. At the invitation of Guo kuizhang, chairman of fashion group and honorary chairman of British Chamber of Commerce, leaders of Guangxi Zhuang Autonomous Region and Guilin municipal government, as well as many entrepreneurs of elite chamber of Commerce, arrived in Shenzhen for project promotion and investment cooperation negotiation. The entrepreneurs participating in this activity are mainly new energy, electronic technology, big health industry and tourism industry, including one chairman of the elite chamber of Commerce and the chairman of seven days excellent products group, vice chairman of Shenzhen Entrepreneurs Association, vice chairman of Shenzhen Chaoshan Youth Chamber of Commerce and vice chairman of Hong Kong Cross Border E-Commerce Association. Shenzhen Ruicheng Construction Investment Co., Ltd Li Hengfu, chairman of the limited company, Li Jian, chairman of Shenzhen Ji'an Industry Co., Ltd., Zou Xiang, chairman of Shenzhen longou Pharmaceutical Group, Xia Yang, chairman of Zhongzheng Baixing Industry Co., Ltd., Wang Cuixia, chairman of Kangli group, Cao Chunhui, general manager of Shenzhen Tianchangdijiu Culture Industry Co., Ltd., Li Qianjie, chairman of Hengyue group, Peng Guoyuan, board of directors of jinzhizun Jewelry Co., Ltd Wen Jialong, chairman, Linda holdings, Hong Kong, etc.
Forum on politics and business of Tianlu Castle/p>
This conference is held inMr. Guo kuizhang's Tianlu villa in the eastern overseas Chinese city was held,Before the start of the conference, the entrepreneurs on the scene will have free communication, and a president will make a speech before the investment promotion conference. The elite chamber of Commerce was established in 2011, which is based on creating value for members and provides members with a platform for resource sharing, cooperation and win-win opportunities through exchanges among members. I hope that members can exchange more ways to explore the development of enterprises in today's investment and investment activities, as well as the way of technological innovation of enterprises in the new normal.
At 4 p.m., Guangxi investment and investment promotion conference officially started,Fan Xinhong, vice mayor of Guilin City, Luo Jing, director of Guilin Investment Promotion Bureau, leaders of Guilin economic and Technological Development Zone, Lingchuan Investment Promotion Bureau and Libo County head of Guizhou Province arrived at the venue. Fan Xinhong, vice mayor of Guilin, introduced the basic situation, natural resources, environmental advantages and industrial advantages of Guilin as well as the industrial orientation and development focus of investment in Guilin for the entrepreneurs of elite chamber of Commerce. It is understood that in recent years, the municipal Party committee and the municipal government have vigorously implemented the strategy of "inviting large enterprises to attract strong ones", adhered to the main leaders of the municipal Party committee and the municipal government to lead the team to attract investment, actively implemented the concept of "market for industry" and "resource for industry", and achieved fruitful results in attracting investment. Wanda, China Resources, HNA, Huawei and a number of other countries in the world500Strong, domestic500Strong successively settled in Guilin, which has injected a strong vitality into the construction of Guilin International tourist attraction. Guilin's huge development potential and vigorous development trend all attract the attention of investors. After this meeting, I believe that more enterprises will focus on Guilin's investment.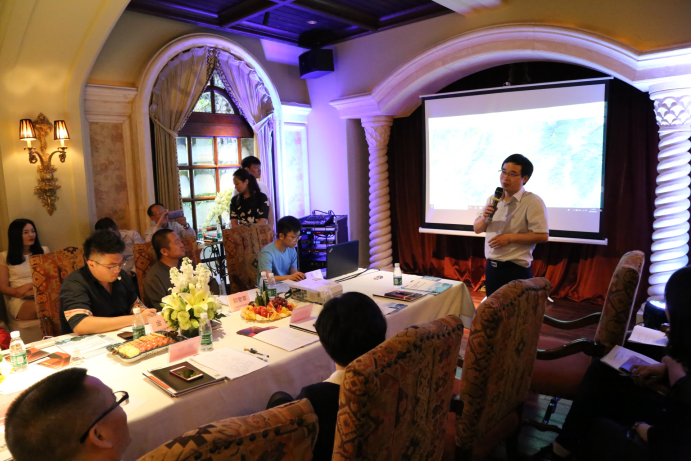 GuilinFan XinhongVice mayor's project promotion speech
Mr. Guo kuizhang, the organizer of the conference, also made a speech on his own experience at the conference. He simply shared his entrepreneurial process. He compared capital to seeds, and found a fertile land to grow thousands of rice. Today, when he has achieved remarkable achievements, he feels that investment is no longer just to stop at his own success and wealth, but to help more Many people realize the meaning of life, soNow he is more willing to take the heart of public welfare, set up the way of entrepreneurship, inject funds into potential projects, and guide entrepreneurs in trouble,这也是他创立青创团的初衷和原因。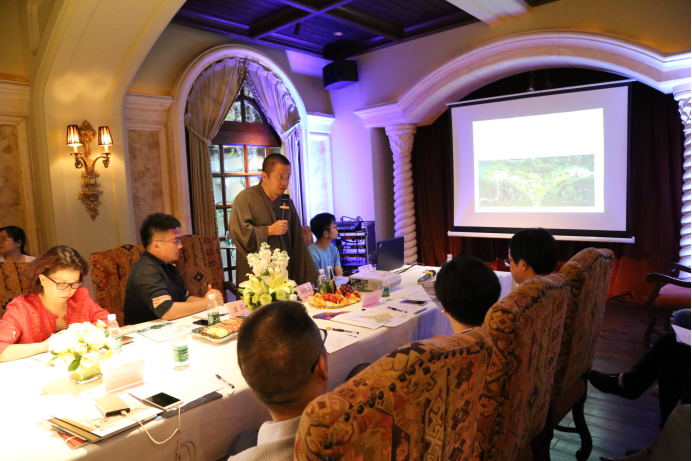 Mr. Guo kuizhang made a summary speech at the Symposium
The successful holding of the fair is an opportunity for Mr. Guo kuizhang, Guilin municipal political commissar and every member participating in the meeting, an opportunity to exchange and learn from each other, an opportunity to promote cooperation and an opportunity to create a better future!