25
2011-01
Fashion Group's 2011 Annual Meeting is blooming in Guangzhou
source: browse:9231 Release time:2011-01-25
On January 25, 2011, the 2010 work summary and commendation conference of fashion group was held in Guangzhou. The meeting reviewed and summarized the overall work of the group company in 2010, solemnly praised the emerging advanced collectives, labor models and advanced models in the past year, and envisaged and planned the work objectives and tasks in 2011.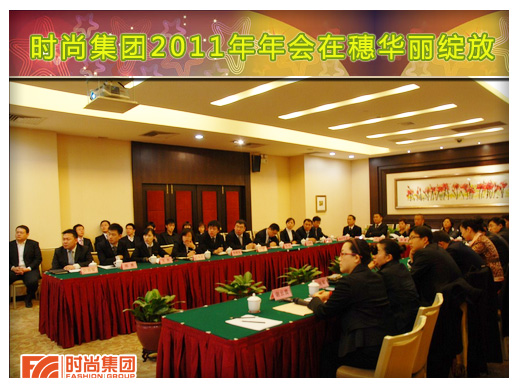 At the meeting, the general manager of each branch and the senior management of the group made brief introductions on the overall work completion in 2010, and shared the experience and lessons in the annual work process. For the next stage of the work, leaders at the meeting gave clear answers from the strategic level, management level and resource level.
In view of the work review and conception of the participants, Guo Dong made a summary speech of "grasp the present, fashion future". He pointed out that only when the internal division of labor fits the external environment and the current situation carries on the future vision, can enterprises create more brilliant achievements. At present, the process of urbanization is speeding up, the real estate is overheating, and it is transferring to the commercial real estate. Many projects that cannot be started have been created. The commercial real estate is becoming more and more specialized, and a large number of high-quality properties are waiting for our development. This is an opportunity. In the future, the company will have to work step by step to become bigger and bigger. It is necessary to build a talent echelon inheritance mechanism, become a public company, achieve an ideal enterprise, and make employees and business owners rich and happy.
Later, Guo praised the annual advanced collective, excellent executives and employees. Won the honor of advanced collective representative and excellent employee representative made wonderful speech and group photo one by one. Looking forward to 2011, the fashion group will continue to write a new business legend with the cooperation of director Guo and all employees.