07
2013-09
Fashion Tianhe lemon mango and mooncake DIY activity
source: browse:22992 Release time:2013-09-07
Show 1: Lemon party
On September 7, 2013, it was a fine weekend, and lemon man [lemon C] was on the move again! Coca Cola ා Yiquan + C, delicious come to C ා held a happy party for everyone in fashion Tianhe! From 10:30 a.m. to 19:30 p.m., there were various performances, games, tide shooting, and Yiquan + C lemonade delivery on the central stage of fashion Tianhe!
Many friends took part in the game to win lemonade. Four beauties brought us a boxing show. As soon as the clown with wings came on stage, he attracted a group of children to watch. When the clown said, "children, what do you say uncle looks like?" then the children coincidentally said "clown" and brought a burst of laughter. The clown sent balloons and sodas to the audience in Tianhe fashion, and had a happy interaction with the audience. Several lemon dolls on the scene also attracted non friends to take photos with them.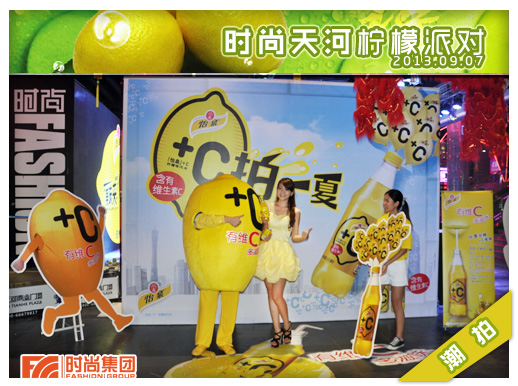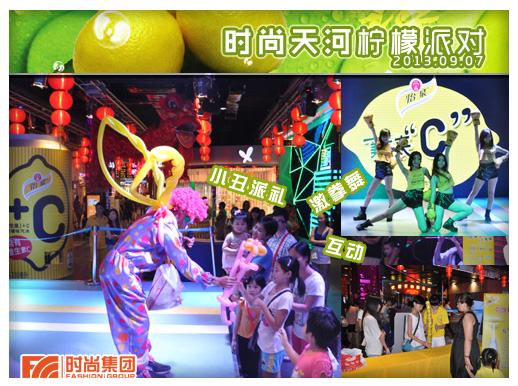 Clown ceremony, beauty boxing dance, game interaction
Program 2: free mango
On September 7, 2013, in addition to the bustling central stage, the fashion Tianhe corridor was also full of people. Just scan the wechat QR code or leave the mobile phone number to get a mango at the activity site. There are also mango dolls and friends on site to interact and take photos.
Mango on site
Program 3: DIY competition of ice skin moon cake
In the early morning of September 8, 2013, the central stage of fashion Tianhe began to be bustling, because today is the DIY competition of ice skin moon cake "your moon and my heart" for the Mid Autumn Festival special. The Mid Autumn Festival is a traditional festival of the Chinese nation. At the coming of this special day, Tianhe fashion held a large ice moon cake diy competition. In addition to those who have signed up in guangdong.com before, there are many friends standing in line to sign up.
There are 50 contestants in this competition. The team includes lovers, parents and children, friends and so on. Each team is limited to 5 minutes (two people or a family as a team). If you do the most beautiful in a group (5 teams as a group), you can get a Q doll. The mooncakes made by each team can be taken home by yourself.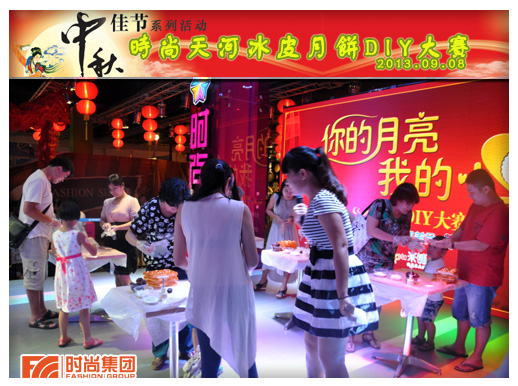 Fashion Tianhe ice moon cake diy competition
@Fashion Tianhe