09
2013-09
"Fashion Laidi Creative Market Street" creative duole Duoduo
source: browse:22877 Release time:2013-09-09
At 10:00 a.m. on September 7, 2013, the first "fashion Laidi Creative Market Street" was very popular. From the partner "Moore cat", fm106.6, online recruitment and shopping mall selection, nearly 50 original handicraft enthusiasts and volunteers gathered in a warm fashion Laidi. Laidi was happy to sell creative products for the public exhibition. At the same time, the pop Max Dance Troupe, a good neighbor of fashion Laidi, devoted nearly three hours to the street dance show, which also made the audience enjoy it. The whole activity can be called three good: things are fun! Beautiful women are good-looking! A lot of onlookers!
At 10:00 a.m. on September 8, the second day's activities of fashion Laidi Creative Market Street will still be opened at the original site. More creativity and more happiness will be released by Laidi for you!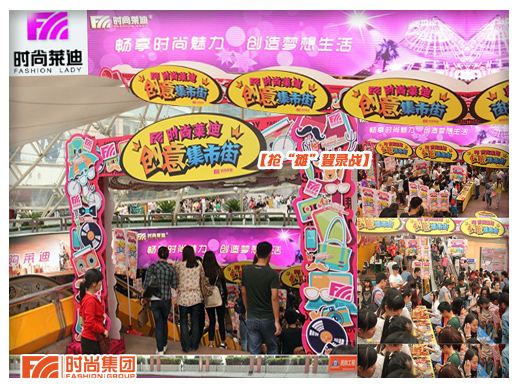 [scramble for "stall" login war]
Since the beginning of the morning, there have been enthusiasts waiting in line to get a better place.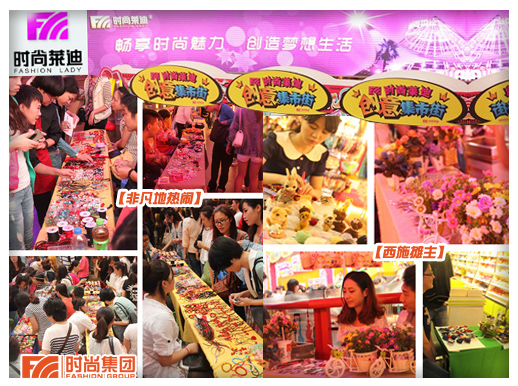 [bustling, stall owner of Xishi]
The small partner's onlooking has always been full of joy, but "scared" the sponsor. Today, I'm tired of the security brother of fashion Leddy. You're working hard!
[the taste of memories]
Sugar, letter lantern, Qinhuai kite, Chinese knot This is not the Confucius Temple on the 15th day of the first month. This is the fashion Laidi creative market street.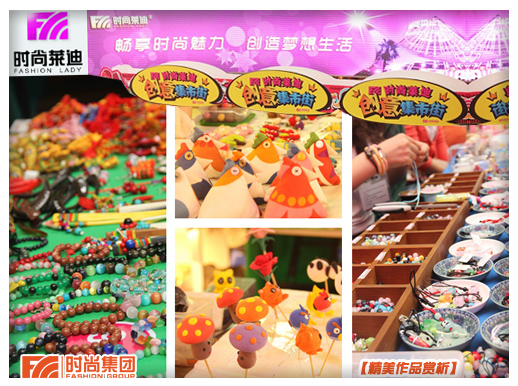 [appreciation of fine works]
The shy young brother's couple's bracelet, the legendary variety of cloth art comes from the fire sparrow, the now made clay puppet that can be preserved forever and the customized bracelet of the beauty
[wonderful interaction]
Creative single auction, hot female dance, clown block interaction.
Full of youth, that's what it tastes like!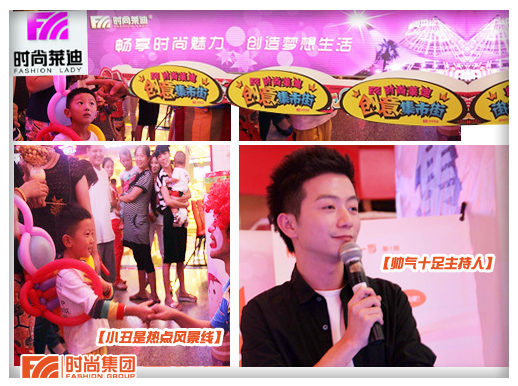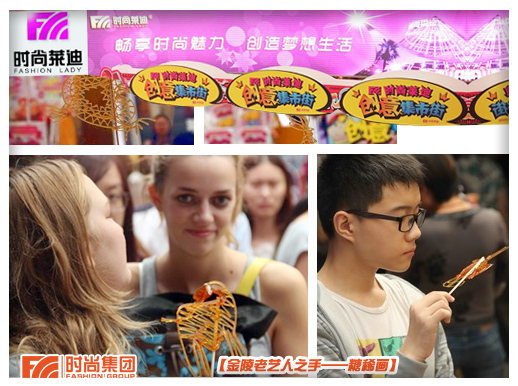 [Chinese culture sugar painting]
Today, I'm afraid ledi sees the most food in fashion. It's not "braised chicken". It's a sugar painting by an old artist from Jinling.
Young man, have you seen it? Little foreigner, have you eaten it?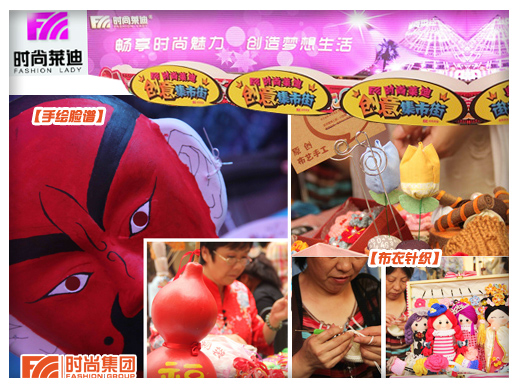 [Facebook huluwa Chinese knot]
Today, my aunt, who was very calm yesterday, continues to make up her Chinese knot without listening out of the window.
Besides, there are new things, hand-painted gourds and Peking opera masks!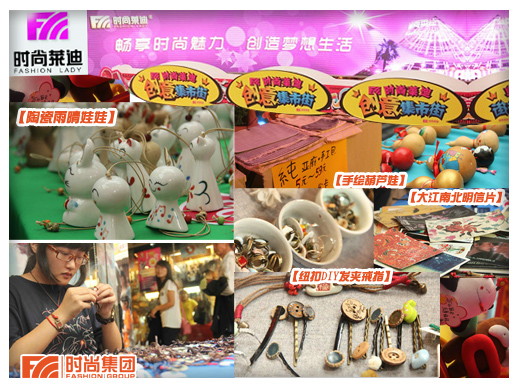 [exquisite handicraft - not to be missed]
Now we make leather bracelet, button hair clip ring, flea exchange Postcard
Pure linen bag, Yuqing dolls made of ceramics by brother Hugh, young traditional artists inherit the hand-painted Hulu dolls, embarrassing dolls that can be sewn by themselves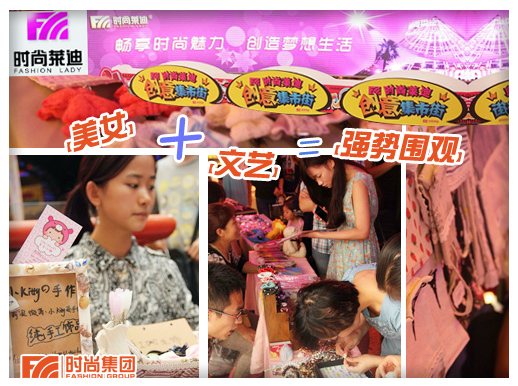 [beauty + literature and art = powerful onlookers]
@Nanjing fashion Laidi shopping plaza