07
2016-12
Fashion group, together with China CITIC Bank, Bank of communications and box payment, jointly build a smart POS marketing platform for shopping malls
source: browse:20136 Release time:2016-12-07
Traditional commercial real estate has become the trend of the industry with the help of technology upgrading, aiming at the diversified payment methods of consumers, the traditional marketing methods of merchant stores, the difficulty of sales data statistics and other operating pain points. Fashion group, together with mobile financial innovative payment service provider box payment, and China CITIC Bank and Bank of communications introduced intelligent ecological POS into two subway commercial projects, Futian station and Huaxin station, to build a one-stop quick payment + intelligent marketing system, to help fashion group businesses operate and create a better consumption experience.
On November 30, 2016, Shenzhen fashion commercial real estate Group Co., Ltd. (hereinafter referred to as "fashion group") joined hands with Shenzhen box payment information technology Co., Ltd. (hereinafter referred to as "box payment") and Bank of communications Shenzhen Branch to enter into a strategic cooperation signing ceremony at the Bank of communications building in Futian District, Shenzhen. Meanwhile, the strategic cooperation signing ceremony was held in the conference room of fashion group headquarters of Shenzhen Greater China International Trade Plaza and Shenzhen Branch of China CITIC Bank.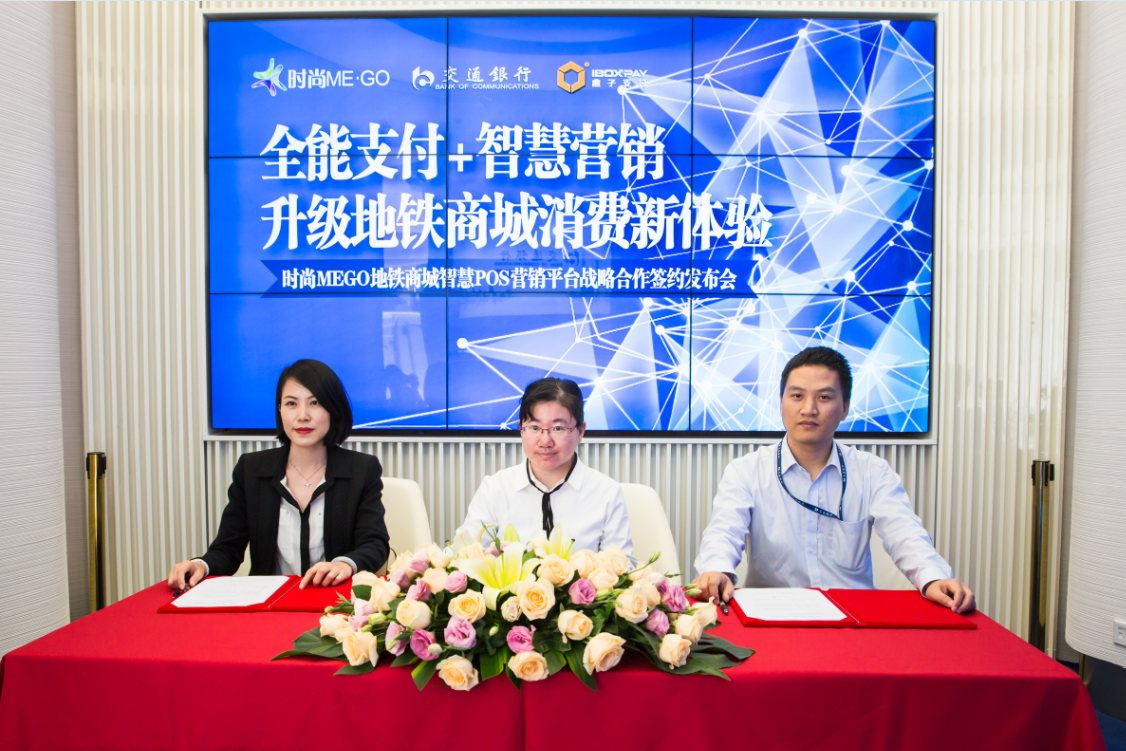 (from left to right) box to pay Huang Lingling Fashion group Lin Danqiu, Bank of communications Cao Feizhou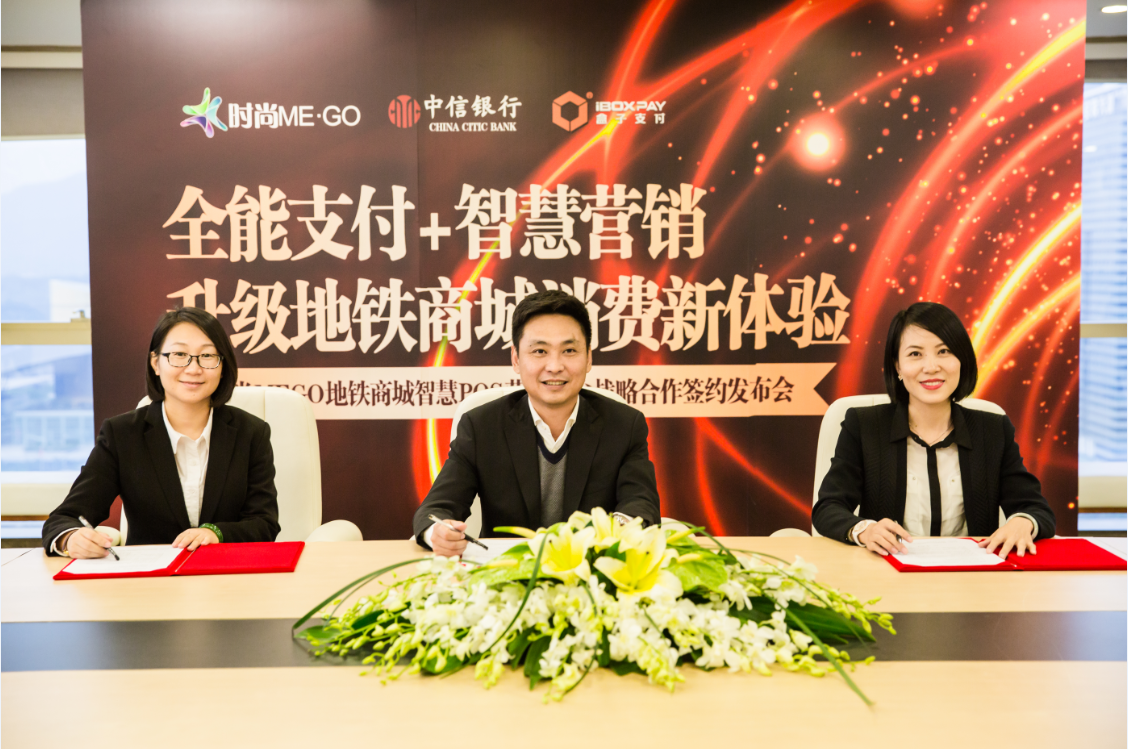 (left to right) Fashion group Nie Jin, China CITIC Bank Zhu Weihui, box payment Huang Lingling
Nie Jin, fashion group, Zhu Weihui, China CITIC Bank, Lin Danqiu, financial director of Shenzhen Branch of box payment, Nie Jin, market director of fashion group, Huang Lingling, head of Financial Cooperation Department of Shenzhen box payment information technology Co., Ltd., Zhu Weihui, President of Shenzhen Huanggang branch of China CITIC Bank, Cao Feizhou, general assistant of individual finance department of Shenzhen Branch of Bank of communications attended the meeting Signing ceremony.
Fashion Mego Huaxin shopping mall block renderings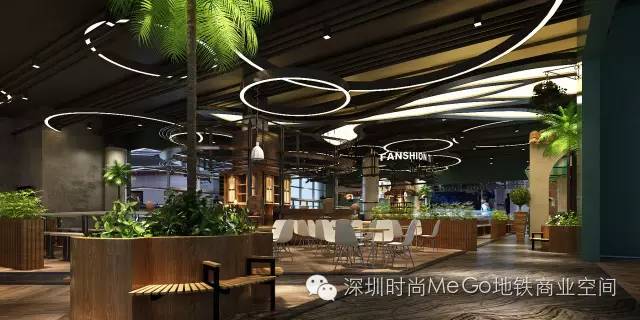 Fashion Mego Futian shopping mall food plaza effect map
It is reported that the contracting parties will cooperate in two Metro shopping malls under fashion group - Fashion Mego Shenzhen Futian Station Metro shopping mall and fashion Mego Shenzhen Huaxin Station Metro shopping mall, and launch a series of large-scale preferential promotional activities. Fashion Mego Futian station subway mall and Huaxin station subway mall will be officially opened at the end of this year. At that time, fashion group will provide millions of subsidies as preferential promotions to enable consumers to subsidize fashion merchants. Box payment will provide a one-stop smart and quick payment experience. A terminal solves almost all mainstream payment methods (UnionPay payment, wechat payment, payment) on the market Alipay, apple Pay, etc.), merchants can manage store operation information anytime, anywhere and on the move, and box payment background can also provide data statistics to help merchants conduct business analysis. Not only that, the two cooperative banks will also increase preferential efforts for each cardholder, launch various attractive promotional activities, so that the shopping consumption of Futian and Huaxin subway mall will be more affordable.
Shenzhen fashion commercial real estate Co., Ltd It is a professional Rail Transit commercial operator. At present, it has three Metro commercial projects in Shenzhen, namely Futian station, Huaxin station and Huaqiangbei. In the future, fashion group will also expand more metro commercial projects in Shenzhen and create more boutique Metro commercial projects in Shenzhen with the development concept of "focus, refinement and innovation".
深圳盒子支付信息技术有限公司 Shenzhen box payment information technology Co., Ltd ,Through the three services of "mobile payment, mobile finance and mobile e-commerce", it provides enterprises, merchants and individuals with integrated payment, intelligent operation, credit, financial management, insurance, credit and other comprehensive financial service solutions for various scenarios; it also opens the entrepreneurship system, absorbs public entrepreneurship, and forms the infrastructure of public entrepreneurship. It aims to build a leading shared financial and business ecosystem in China.